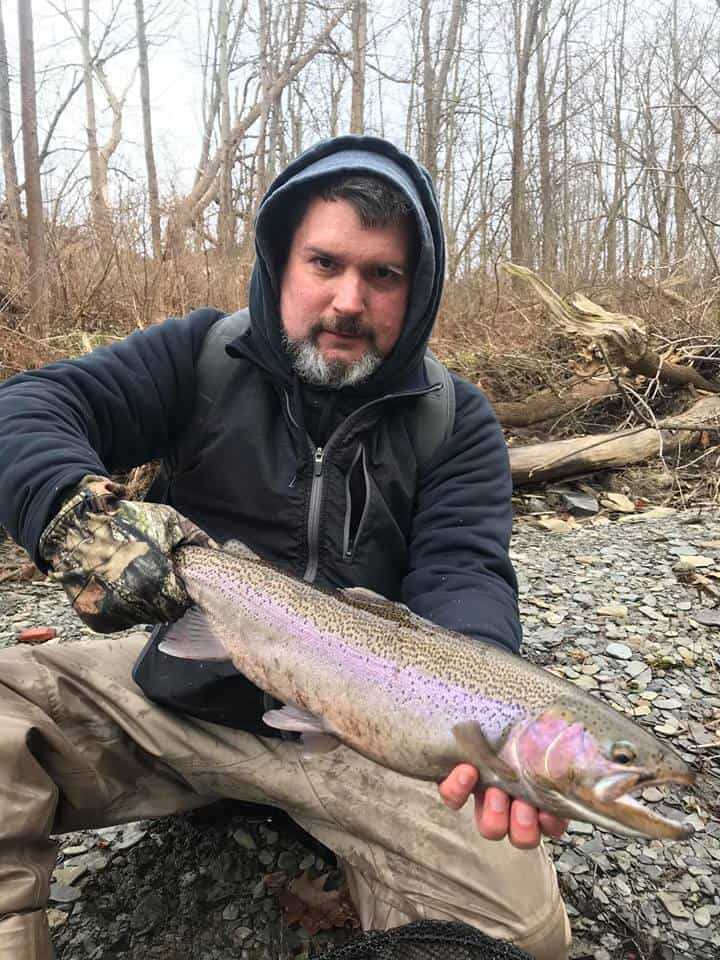 Chris Walczak of Amherst with a nice steelhead caught in a favorite Lake Ontario tributary.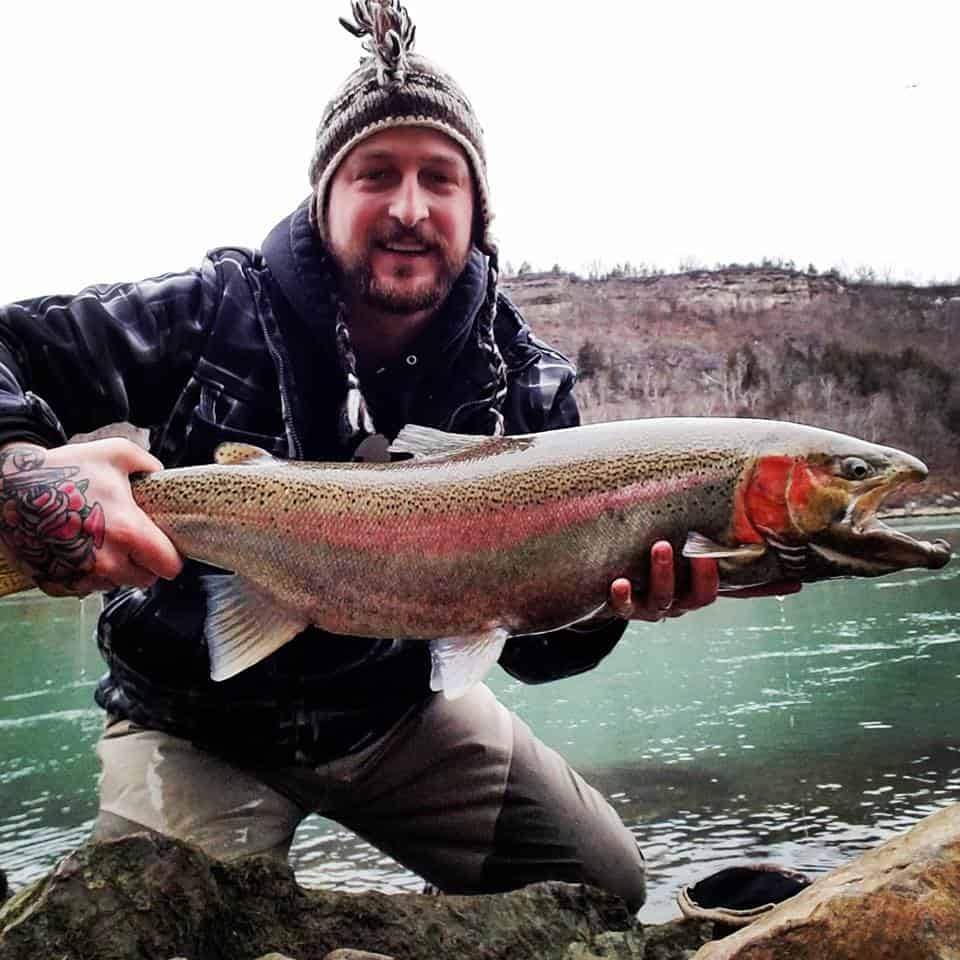 Rich Pisa of Kenmore hit the Niagara River gorge for some steelies last week.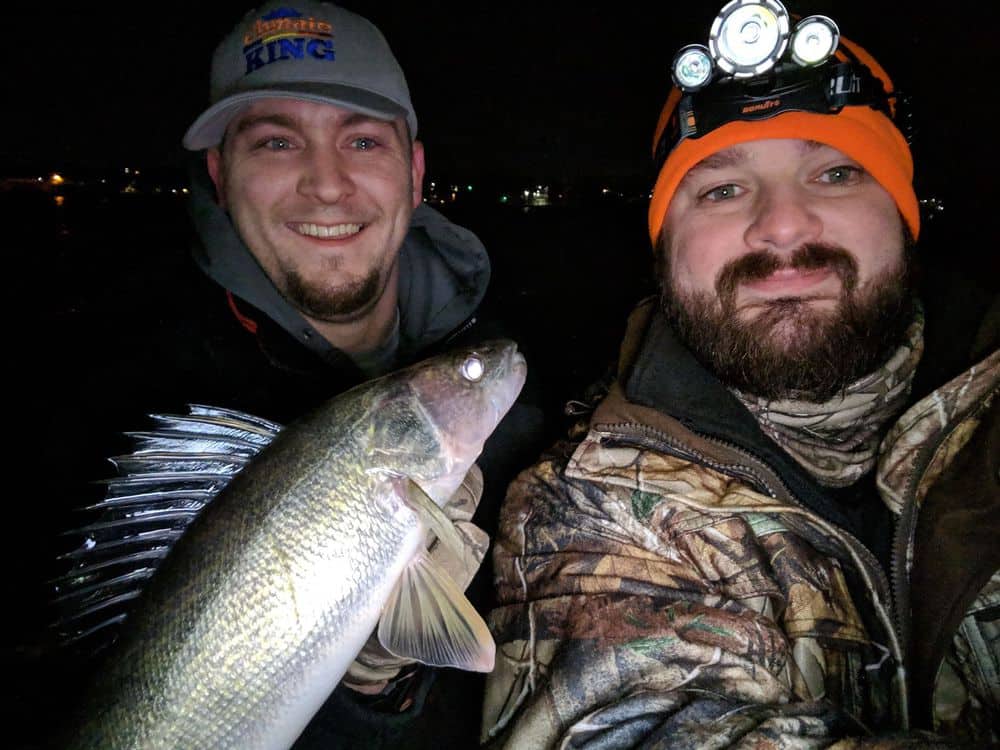 Joshua Marshall (left) caught this walleye at the foot of Ferry Street this week in the upper Niagara River.

iagara Falls USA Fishing Forecast for Feb. 7, 2019 from Destination Niagara USA

After a bit of an ice storm yesterday around Western New York, temperatures will be shooting up into the 40s and 50s today, bringing with it high winds with gusts to 60 mph through late Friday afternoon. With this end of Lake Erie still open, it will undoubtedly have an effect on Niagara River fishing by pushing ice into the river and also have an effect on water conditions. Wind that strong out of the Southwest has a tendency to stain things up, but with colder temperatures in the forecast for the weekend, it should help things out. The Niagara River was busy from both boat and shore the past week and trout and walleye dominated the catching scene. We heard about walleyes up to 12 pounds. Steelhead, brown trout and lake trout were all being caught by casters and boat drifters. Boaters were pulling Kwikfish and MagLips off three-way rigs to catch fish. Minnows were also working. From shore, spinners and jigs were both catching some fish. 18 Mile Creek in Newfane saw some things open up again, and jigs tipped with a wax worm or egg sacs were working under a float. The Back Bay in Wilson was still producing perch, crappie and the occasional trout in Tuscarora Bay through the ice. With the recent warm ups, make sure you check the ice thickness but heading out and heading back in. Donít forget next weekend is a free fishing weekend, Feb. 16 and 17. You donít need a fishing license but you do need to abide by the regulations for the body of water you intend to fish. Check out the DEC website at dec.ny.gov for more info. The WNY Boat Show is coming up Feb. 20 to 24 at the Adpro Center in Orchard Park. Check out www.wnyboatshow.com for details. Finally, the Niagara River Anglers has announced that they have rescheduled its Roger Tobey Memorial Steelhead Contest for March 2 in the lower Niagara River and Lake Ontario tributaries. The contest, for NRAA members, runs from sunrise to 2 p.m. with the awards to follow at Lewiston No. 1 Fire Hall in the village. Call Paul Jackson for more details at 998-8910. DEC has also announced new regulations proposals for Lake Ontario and the Niagara River. Go on the DEC website at www.dec.ny.gov to find out what they are and pass along your comments.
Bill Hilts, Jr.
Outdoor Promotions Director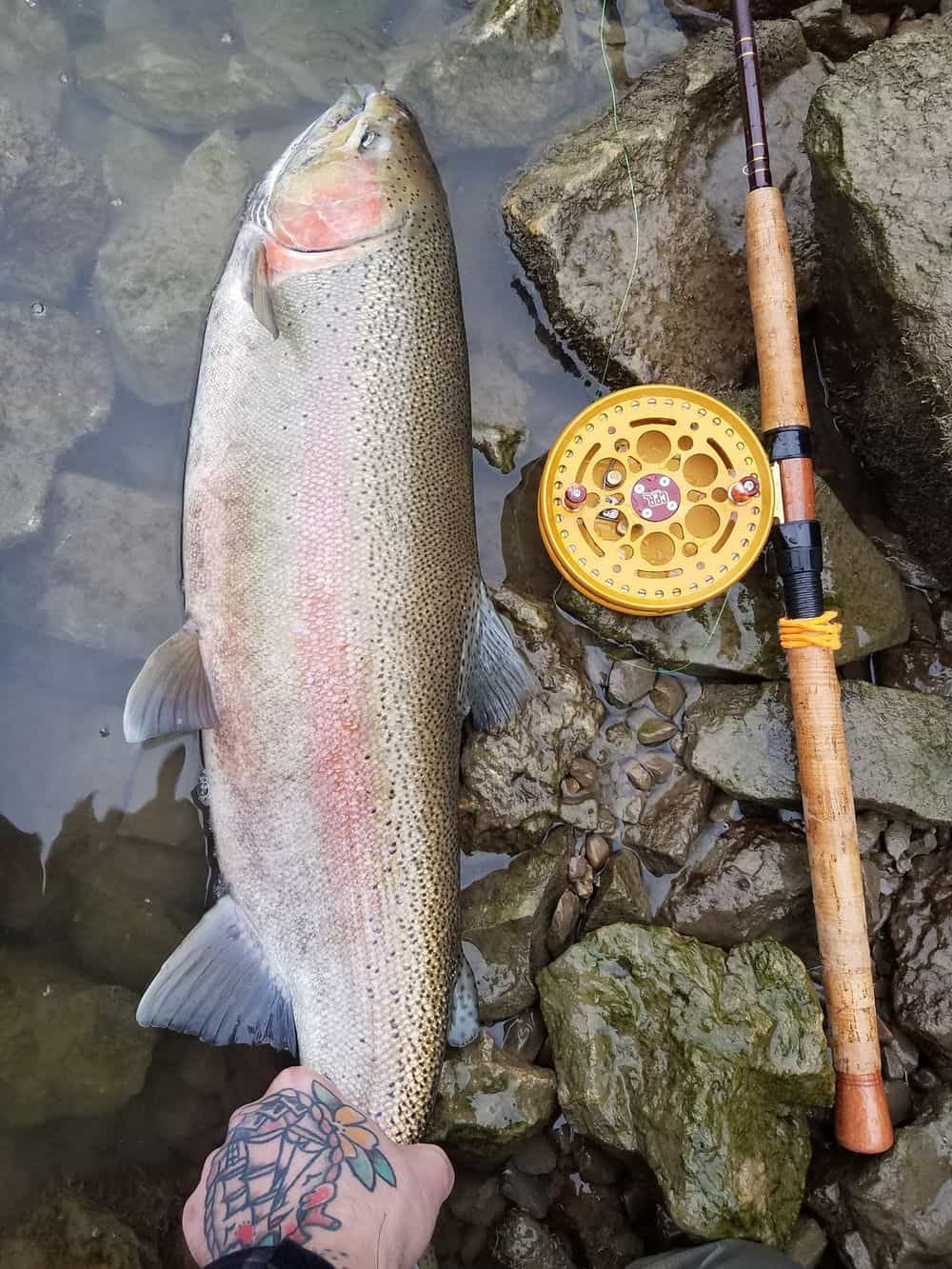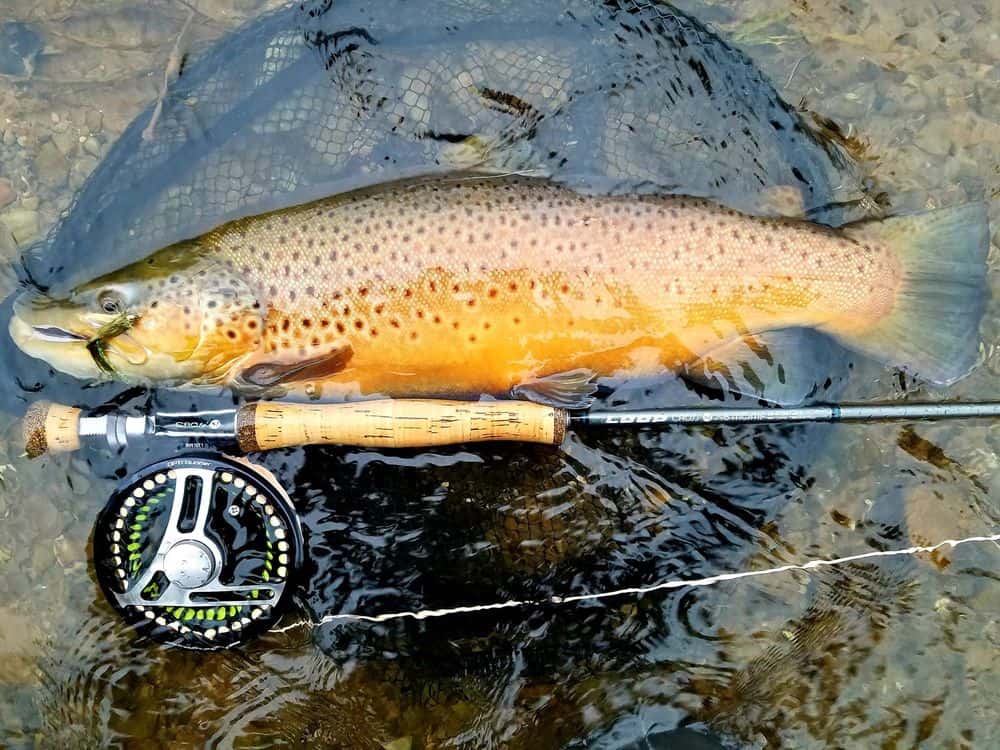 Left: Rich Pisa steelie on the pin. Right:
Scott Feltrinelli of Ontario Fly Outfitters with a Lake Ontario brown trout Tuesday.