---
---

---

DEC ONLINE LICENSE CENTER
PRINT YOUR LICENSE HERE
---
The DEC has a fishing license hotline number available Mon-Friday from 8:30 to 4:30. You can call this number and get an instant fishing license confirmation number with a credit card.

1-866-933-2257
DEC FISHING REGULATIONS
---

FISHING HOTLINES

Orleans County (585) 589-3220
Lake Erie - Dunkirk (716) 679-ERIE DEC
Lake Erie - Buffalo (716) 855-FISH DEC
Niagara County (877)FALLS US

EMAIL BILL HILTS
---
Welcome to our all in one site for all your fishing, boating, weather and event needs for Western Lake Ontario and the surrounding areas.

ORLEANS DERBY LEADERBOARD
Note: On the Orleans leaderboard site, I keep getting an annoying popup that says to install flash, but I already have flash. I ignore that message and it works fine.
AUGUST 2018
FISHING REPORT & NEWS

Monday, August 13th...The weather is great, the lake is calm and fishing is smoking hot out of Olcott & Wilson right now. Kings are staging already and when that lake flips, there is going to be even more action.Most are out the 300's catching their limits of kings. A lot of matures are being caught out there. Everyone is having a good time and working stuff with white on it. Whites are hot right now along with silver, blue and raspberry. Have a great day.

The Orleans County Derby is in full swing and is totally worth entering this year. Next weekend, kicks off the Fish Odyssey and the Fall LOC. Instead of hitting the casino or buying a lottery ticket, a wise investment would be to enter all 3 tournaments on August 18th. One big king could net someone a heck of a lot of money. A one-day pass for the LOC is 20, the Orleans is 15, and the Odyssey is 10. For under 50 dollars per person, you could have a lot of fun. The Odyssey is in its 42nd year and could really use some sponsors to make it an even bigger tournament. It used to be huge and people actually won cars. With your support of the tournaments, that could happen again!

Load up your pics from your cell phone on our Facebook Page or send them to our email and we will post them for you. Have a great day.
Western Lake Ontario is known for its world-class Salmon & Trout fishing
This website is designed to promote fishing in the Western Lake Ontario and Lower Niagara River. Sponsored by The Boat Doctors in Olcott. 716-778-8592 if you need more info and olcottfishing@live.com is our email address. Thanks to all who contribute to information to our website.

Thank you for visiting our site.

Website maintained and sponsored by The Boat Doctors & Starboard Graphics
Lake & Jackson Sts, Olcott, NY 14126


ORLEANS COUNTY FISHING DERBY
August 4-19th
$4000 GRAND PRIZE SALMON
Find out more at :


ORLEANS DERBY
REELIN' FOR A CURE
Friday, August 17
Find out more at:
42nd ANNUAL FISH ODYSSEY
August 18th - 26th
$3000 Grand Prize
$100 Daily Big Salmon Prize
Erie- Niagara & Orleans Counties
Find out more at:

FISH ODYSSEY
FALL LOC DERBY
August 17th - September 3rd
$25,000 GRAND PRIZE KING SALMON
Pays back 20 places in all divisions. Excellent daily payouts and much more.
Find out more here:

LOC DERBY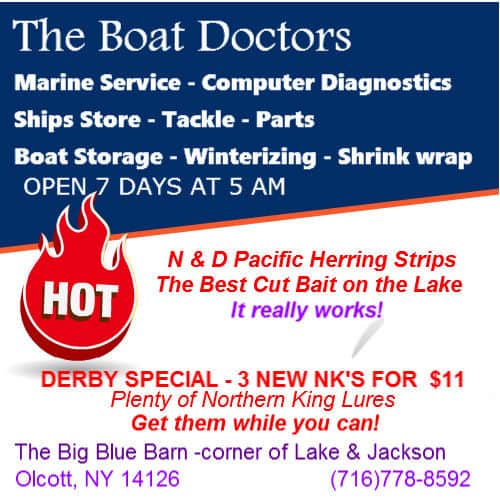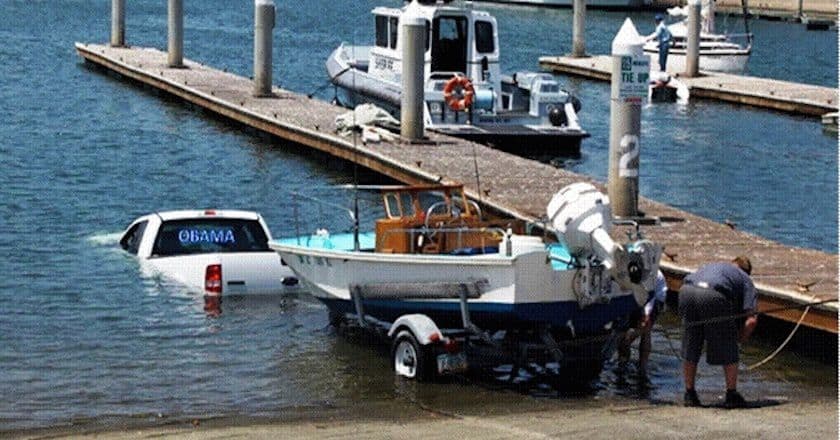 Oops