---
---

---

DEC ONLINE LICENSE CENTER
PRINT YOUR LICENSE HERE
---
The DEC has a fishing license hotline number available Mon-Friday from 8:30 to 4:30. You can call this number and get an instant fishing license confirmation number with a credit card.

1-866-933-2257
DEC FISHING REGULATIONS
---

FISHING HOTLINES

Orleans County (585) 589-3220
Lake Erie - Dunkirk (716) 679-ERIE DEC
Lake Erie - Buffalo (716) 855-FISH DEC
Niagara County (877)FALLS US

EMAIL BILL HILTS
---
Welcome to our all in one site for all your fishing, boating, weather and event needs for Western Lake Ontario and the surrounding areas.

NOVEMBER 2018
FISHING REPORT & NEWS

Monday, November 12 – Happy Veterans' Day to all the Vets. I have been slacking on the website this week , but thought I would get you some fishing info today to keep you smiling. Fishing here in town is fantastic. The creeks are full and so is Fisherman's Park. The dam is loaded with salmon and browns right now and it is just well…super for fishing. The creeks, Four Mile, Twelve Mile, Eighteen Mile, Keg Creek…etc…are loaded up and ready for action.

I don't really think there are a lot of people in town fishing today. We haven't seen too many. A lot of guys are jig tipping and using all sorts of flies this weekend. I'm not going to say which is best because everyone has their hot color and selection they are using right now. Fishing is just great here, but bring your filet knife and bags for clean up because Bill the Cleaning guy went back to Michigan and the marina cleaning station is closed for the season. It was so difficult to find someone to clean fish this weekend…I snapped this photo of these guys who literally strapped this big ol' king salmon to the back of their car while looking for someone to clean their fish. I'm not kidding – I guess the caption should read – Olcott – Where the fish are so big, you have to strap them to your vehicle. I know its hunting season here – but usually they drive up with a deer strapped to their car. This one was new to me and just makes me smile. Fishing is super hot right now – so enjoy!


Western Lake Ontario is known for its world-class Salmon & Trout fishing
This website is designed to promote fishing in the Western Lake Ontario and Lower Niagara River. Sponsored by The Boat Doctors in Olcott. 716-778-8592 if you need more info and olcottfishing@live.com is our email address. Thanks to all who contribute to information to our website.

Thank you for visiting our site.

Website maintained and sponsored by The Boat Doctors & Starboard Graphics
Lake & Jackson Sts, Olcott, NY 14126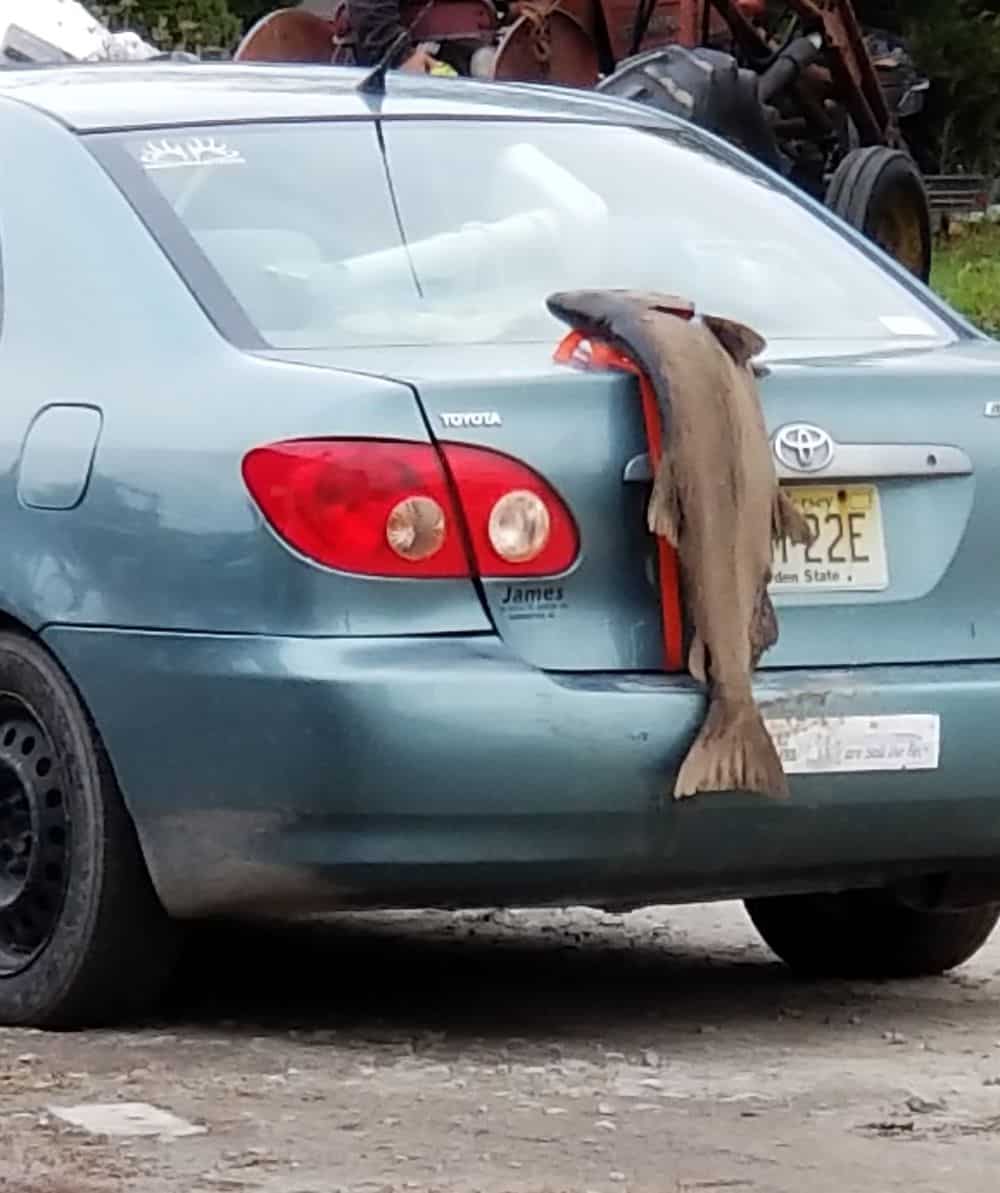 Only in Olcott! New Salmon Strap-ons for your vehicle - For the man who has everything.