OLCOTT CAMPING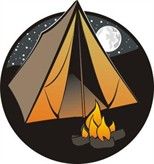 HARBOR RESORT MOTEL & CAMPGROUND
RV & TENT SITES AVAILABLE
Daily, weekly & seasonal rates
Motel rooms
Located steps to the Town of Newfane Marina
(716)778-5190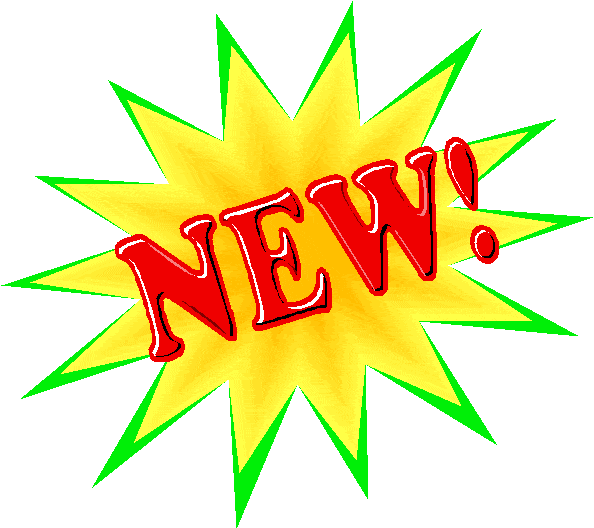 NIAGARA SHORES CAMPGROUND
Check out the amenities this new campground will have. Brand new for 2018
For reservations
please call 716-778-8568
Niagara Shores in the News
---
OLCOTT GUEST HOUSES
---
Pete's Place Guest House
Located at the corner of West Main & Jackson Sts, Pete's Place sleeps up to 10 people!
716-778-0713
---
McDonough's Lakefront Guest House
McDonoughs lake front guest house is located right on the lake next to the Lakeview Village shops.
716-778-7665
---
Lakeview Lodge
Olcott's old Cider Mill has been converted into a guest house with all the comforts of home. Located at 1622 Lockport Olcott Rd, Olcott
716-778-8747 or 716-550-1021
---
NEARBY CAMPGROUNDS
Daisy Barn Campground
Four Mile State Park Campground
Niagara Hartland RV Park
Golden Hill State Park
---
More Lodging

---
Holiday Inn - Lockport

Comfort Inn -Lockport
(25 mins south of Olcott)
---
Seneca Niagara Hotel
Niagara Falls Hotels
25-30 mins west of Olcott
---
Lewiston Niagara River Lodging
The Time Out is located on the harbor, overlooking all the boats. Enjoy the best wings in town on the outdoor patio.
---
If you would like your lodging, accommodations, camping,
business listed here -
just drop me an EMAIL at olcottfishing@live.com or
call Karen at (716)778-8592. Website design also available for your charter
or business. We can also make you a page right
on olcottfishing.com
---

AREA LODGING
---

Olcott, Newfane and the Wilson area have plenty of cottages, motels, bed & breakfasts, guest houses and rooms available throughout the year. Catering to fisherman for decades!!
---
Abe's on Main
Great location, wifi, satellite tv, boat and trailer parking, full kitchens and more
2728 Main St, Newfane 14108
716-778-9206
---
Back Bay Rentals
I love this place. Primo location and you can even get docks right in front of the rental. I don't believe it has a phone to call, but you do book it online.
---
Bayside Guest House
great view overlooking the harbor
1572 Lockport-Olcott Road, Olcott
(716)778-7767
---
Beachfront Vacation Cottages
Enjoy your stay at Beachfront Vacation Cottages located right on the lake, with great views, steps to the harbor and marina.
Website
Facebook
---
---
Beachfront Cottage
Lakefront rooms located in Olcott
5758 Beach St, Olcott
(716) 304-9797
---
Brookins Inn & Suites
Luxury accomodations in the town of Newfane
716-870-6244
---
Convenience Cottages
Several cottages available in Olcott, just steps to the harbor 716-870-6244
---
Captain's Corner Cottages
5798 West Main St., Olcott
1581 West Main St, Olcott
716-628-4890
---
Cooke's Creekview Bed and Breakfast
Check out their website.
---
Dee's Bungalow
Dee's is located steps to the town marina and boat launch.
1568 Van Buren St, Olcott
716-433-8139
---
Fisherman's Mark

Marks is just steps to the town marina and boat launch
5790 West Main St, Olcott
716-778-9655
---


Fly Inn Lodge
1800 West Creek Rd, Burt
716-778-6700 or 855-347-4969
---
Harbor Resort Motel & Campground
Located across the street from the town marina
5764 Lake Rd, Olcott
716-778-5190
---
Hardt House
New listing on the west side near the marina and steps to the lake! 717-331-12170.
---
Hendrick's House
2666 Main St, Newfane
716-778-7342
---
Lake Front Cottage
Enjoy the privacy and location of this lakefront cottage in Wilson.
4363 East Lake Road, Wilson
716-751-6732 or 716-523-3798
---
Lake Ontario Motel
Located just six miles south of Olcott
3330 Lockport-Olcott Rd, Newfane
716-778-5004 or 1-800-446-5767
---
Lighthouse Motel


Located just steps from the lake and a 3 minute walk to the harbor
1563 Jackson St, Olcott
716-778-7270
---
McDonough's Lakefront Accomodations
Rooms, apartments, Houses, boat docks
all around Olcott & Fisherman's Park
716-778-7665

---
Mermaid Express
Steps to Restaurants, bars, beach, park & shopping
6000 East Main St, Olcott
716-638-4106
Facebook
---
Milly's Inn
Located in Wilson Harbor
Call 716-371-1665
---
Northern Comfort Cottages
Steps to the town marina and boat launch
5796 & 5800 Saxton St, Olcott
724-513-3106
---
Old Olcott Beach Fire Station Guest Rooms & Suites
1573 Lockport St, Olcott. Close to everything Olcott. Guest Rooms and Suites, bar and restaurant
716 -778-4443
---
Ontario Shores Rentals
Steps to the marina and boat launch
1554 Van Buren St, Olcott
716-778-9364
---
Wilson Lodge
In the heart of Wilson
Call 561-322-6771
---